17 1/2 Lebanon Street , Hanover NH, 03755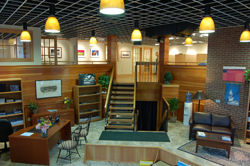 Our Hanover real estate office serves the Upper Valley region of New Hampshire and Vermont.
The region is anchored by the towns of Hanover, home of Ivy League school Dartmouth College, and Norwich, which is across the Connecticut River in Vermont. Along the Connecticut River one will find historic towns like Cornish and exciting small cities like Claremont. Plainfield is home to many vast estates and Kimball Union Academy. Lyme and Orford are two classic examples of unspoiled New England towns. Fairlee in Vermont is home to two lakes that have long served as a focal point for summer visitors for over 100 years. Only 2 hours from Boston and easily serviced by Lebanon Airport or Amtrak into White River Junction, the region attracts both year-round residents and four-season vacation dwellers. There are exciting real estate options for both in the Upper Valley.
Hanover Real Estate Associates
The real estate associates in our Hanover NH office are some of the most experienced in the area. They possess both a striking knowledge of this region and a desire to exceed their clients' expectations. Our goal is simple: We want to make your real estate experience as smooth and stress-free as possible. We strive to do our best to see that the details are attended to and your worries are minimized. It will be our pleasure to serve as your country concierge in this special part of the world!
To learn more about the Upper Valley region and explore real estate listings in Upper Valley towns, click here.